This post is in memory of Kate's dad Stanley Bruner.
Kate and Craig live in Denver, CO, and hired me over the phone. I met her for the first time at her mom's home in Whatcom County just north of Bellingham. As soon as I turned in the drive way I realized that I had done an assignment at her home years ago when I worked for the Bellingham Herald. Kate's mom lives on acreage and runs a no-spray berry farm. Her home could not be in a more beautiful location over looking Mount Baker. Most wedding days I hope for a warm overcast day… but for Kate and Craig's wedding I was hoping for beautiful sun so we could have a great view of Mount Baker.
They did a wonderful job planning and decorating for their wedding… there were so many cute details to photograph and they even had a whole pig roasted for dinner.
I hope you both had a great time visiting with your families. Thanks for a fun day!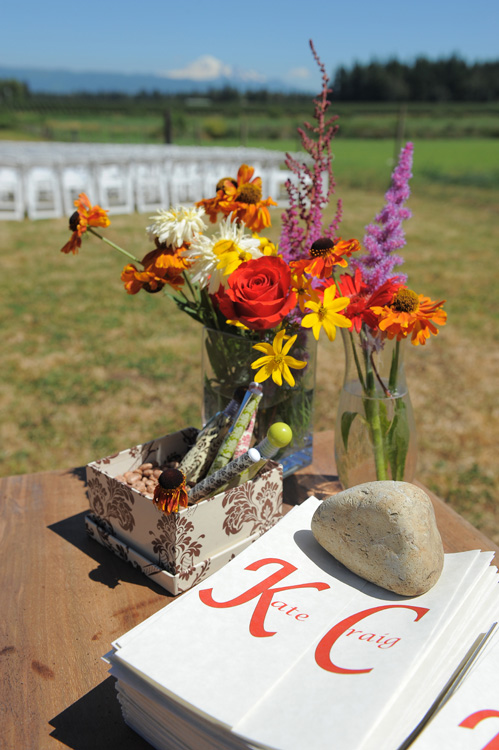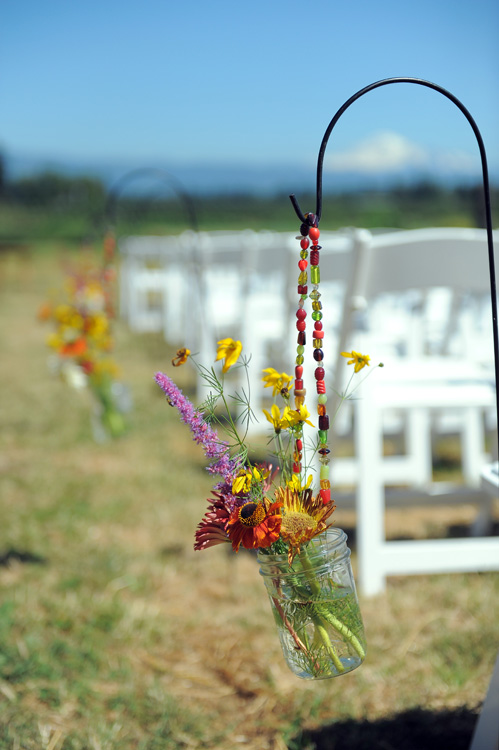 You can see how excited Kate is!




Check it out… personalized Converse. Craig gave each of his groomsmen a pair with their name on them!

You never know what you're going to get when photographing kids… 🙂



The ringer barer carried this block of wood down the aisle…

A few cows checked out the ceremony…




Kate's brother walked her down the aisle…

Whatcom County!




They gave their guests a $1 scratch ticket as a thank you…