Kristina and Jeff are one of my favorite couples… I had such a great time with them during their engagement shoot and at their wedding because they are just so goofy and fun! The ceremony and reception was held at the very beautiful Shilshole Bay Beach Club and catered by Apulent. Their food was some of the best I had all season! I love all of Kristina and Jeff's details… the love bird cake toppers by RedLightStudio (located in Everett) were so adorable and decorated to match their gorgeous flowers, which were done by Brittany Flowers in Kirkland. I just adore Kristina and Jeff and can't wait to see what the future holds for them! Thanks for the awesome day and for letting me photograph your beautiful wedding!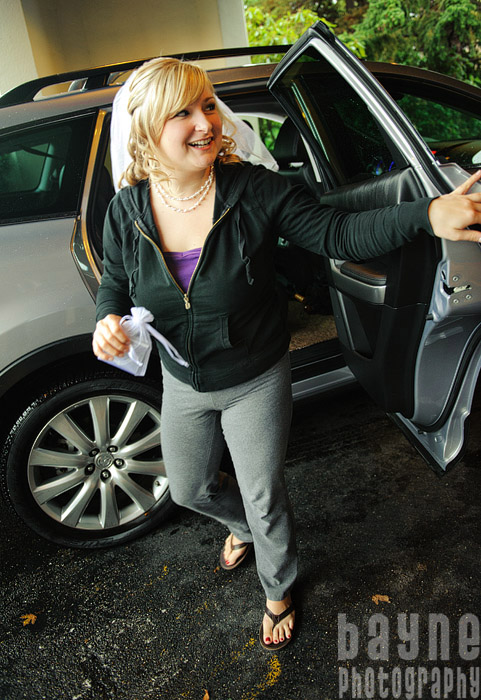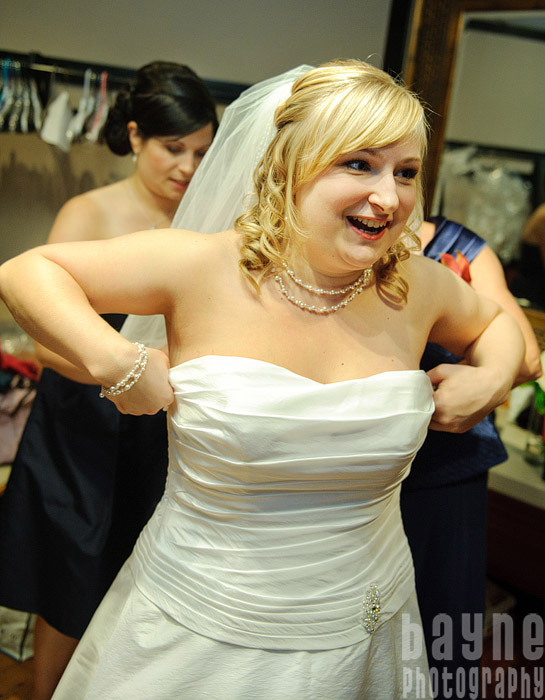 Jeff hides his eyes as he walks past the room where Kristina is getting ready…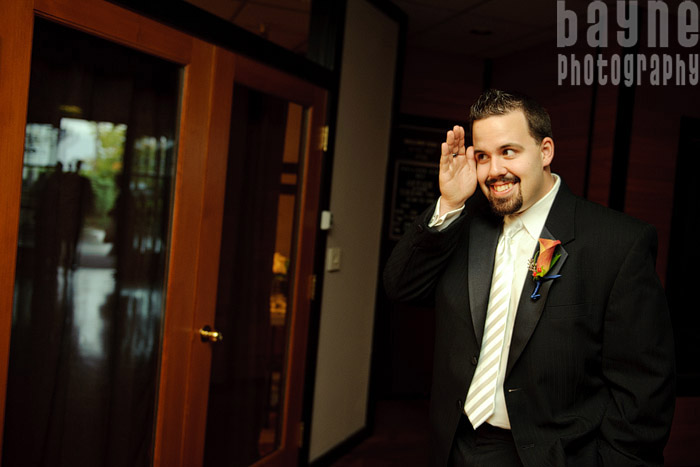 First look…


Kristina is so goofy!




Kristina tied a locket to her bouquet that had a photo of her father and grandparents, in memoriam.


LOVE these cake toppers by RedLightStudio!



Kristina's bridesmaids wipe their lipstick off her cheeks after kissing her…


Kristina's brother was a "bridesman"…

Some time before the wedding, Kristina's oldest brother Martin fell off a ladder and shattered his leg… and since he wasn't able to leave his hospital bed, Kristina and Jeff "Skyped" him in and he was able to watch the ceremony. It was really fun for everyone to see him!

Officiant Tiffani Mondares-Riggs holds the laptop so Martin can watch Kristina walk down the aisle.






Married!

For favors, Kristina and Jeff made jars with ingredients to make cookies. I can tell you from first hand experience that they were delicious!



Kristina was prepared for the toasts…




I love that Kristina wore converse for the reception… and check out the "wedding girl" socks… cute!

Kristina and Jeff play with their new nieces!


"She's a brick….. House…"

I'm not sure if Jeff's brother and his girlfriend are playing football, or just doing a little dirty dancing…

"Domo arigato, Mr. Roboto…"

"Shout!"




"No paparazzi, please!"

Kristina and Jeff are off to deliver cake to her brother at the hospital…