Dani and Sam met in the 6th grade when Sam's family moved to the area from Uzbekistan… while Sam was friends with Dani and her siblings since then, they didn't start dating until after Dani finished college. Dani's dad remembers talking with Sam during their high school after hours graduation party and thinking he had a good head on his shoulders and was motivated to be successful. He had no idea then that this high school kid  that he was impressed with would one day marry his daughter! Fast forward to New Years Day 2011 when I first met Dani for our initial meeting… we figured out that we attended Washington State University at the same time… I knew then that she was going to be a fun bride to work with and that her soon to be husband must be pretty cool as well! Turns out, I was right. What a fun wedding they had… the colors were awesome and the wedding party and families were so much fun. The original florist for the wedding did a less than acceptable job and thankfully one of Dani's co-workers asked a florist friend if she could save the day… and she did. The bouquets and large ceremony arraignments were so incredibly beautiful and exactly what Dani had dreamed of. It was an amazing day and I can't wait for baby Shakhramanov's!
Dani's sister reacts to seeing her gorgeous bouquet…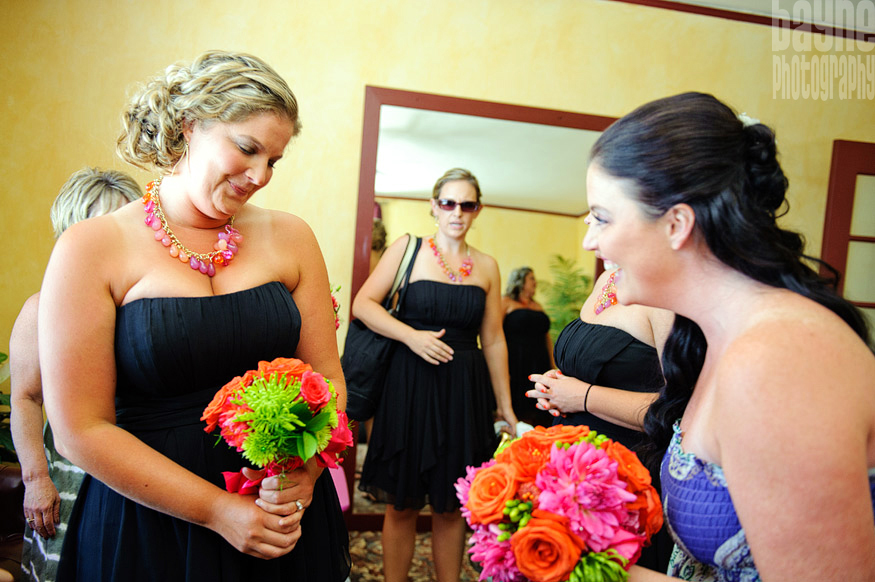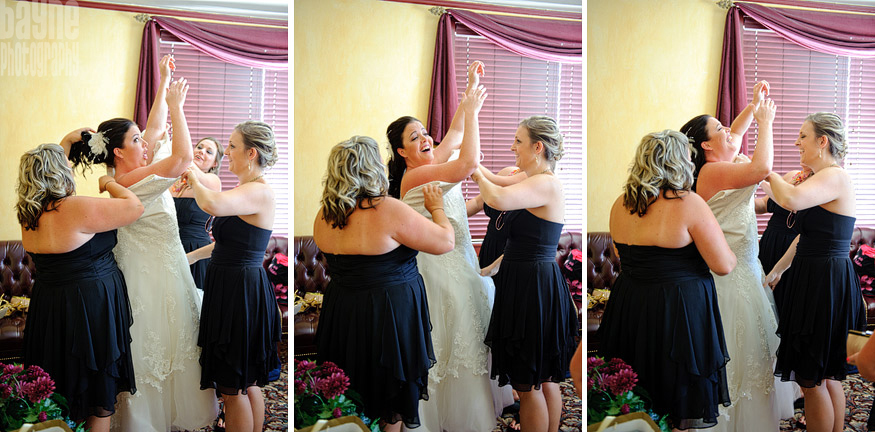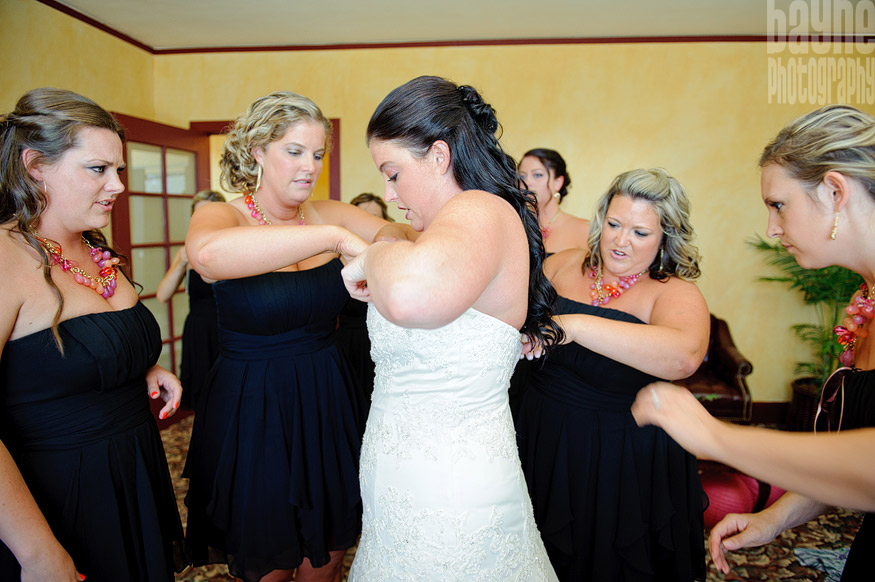 I love Dani's colors!




Cell phone screens make for a good mirror in a pinch…

Some of my favorite shots take place in between setting up shots…






Tacoma's Landmark Convention Center has the most amazing rooftop view of Mt. Rainier!



I grew up near Tacoma and miss seeing Mt. Rainier every day!







Dani hadn't seen her wedding bands before this moment… you can tell she was checking it on the left and her reaction on the right!





Checking out the bling!

Sam's brother congratulates Dani…

I LOVE their "Shakhramanov's" sign!






Dani and Sam gave their guests "two peas in a pod" salt and pepper shakers… so cute!



Dani's new sister-in-law and nephew…


Dani's co-workers…

The view from the rooftop deck…

Dani's sister describes how she accidentally hit Sam's prized Toyota Tercel that he tried to make look like a BMW. She was just a little scared of how he would react… 

The story continues…








Dani's parents…

Watching the slideshow…





Erin's sister (and the rest of her family) is hilarious!


Sam's mom gave such a sweet speech…

She says how Sam said he wouldn't marry until his Grandma from Uzbekistan could be there…





Dani, I hope you enjoy your moment of glory and fame!