So the morning after Maya and Albert's wedding, my mom, brother, and sister made the drive to Monmouth, Oregon to see my nephew play against Western Oregon University. Because of my wedding schedule I am not able to see him play very often so I have to take advantage of the weekends I have off even if it means driving 644 miles round trip!
After a very, very slow first half for the defense and offense, the Central Washington Wildcats came back to win 31-24. My nephew was named the conference player of the week after 197 yards receiving on 11 catches and 2 touchdowns! He had a game winning 71-yard touchdown pass from quarterback Mike Reilly. It was a long day but so worth it!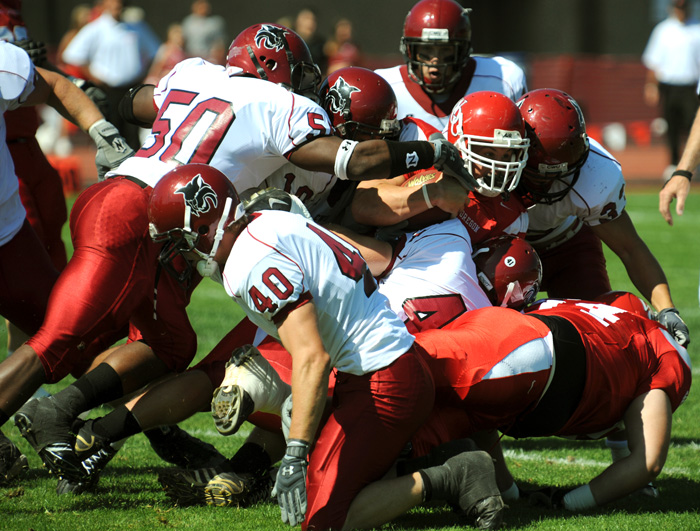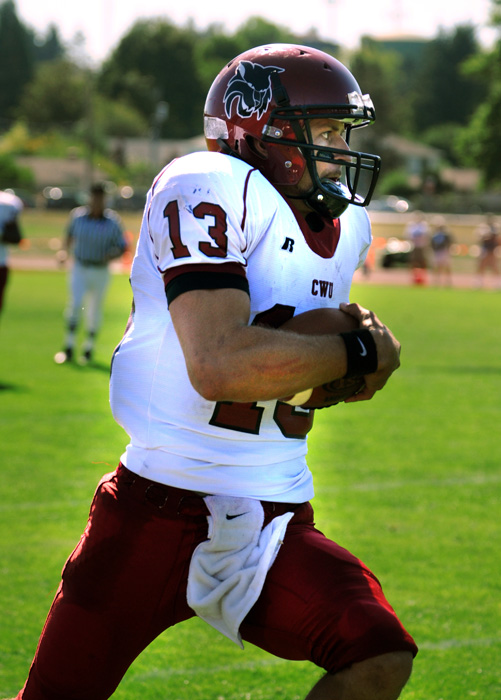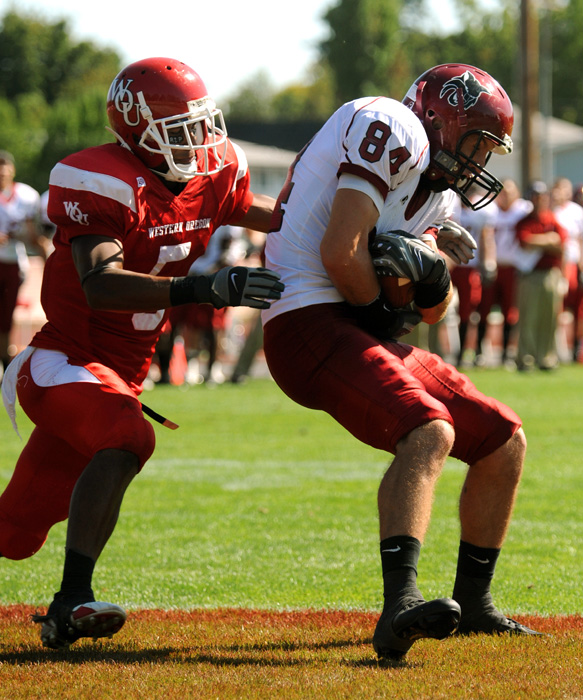 Game winning, 71-yard touchdown reception by my nephew! If only I was on the other side of him!