October 11 was the 2008 Battle in Seattle and Cascade Cup between Central Washington University and Western Washington University at Qwest Field in Seattle. As you  may or may not know, my nephew, Johnny Spevak, is a receiver on the CWU team and is currently #1 in the country for Division 2 football in total yards (962), receptions per game (8.57) and yards per game (137.4). Needless to say I'm very proud! CWU ended up winning their fourth consecutive Battle in Seattle and Cascade Cup 50-28 against WWU. Click here to see more photos.
CWU Quarterback Mike Reilly throws his record 100th touchdown pass…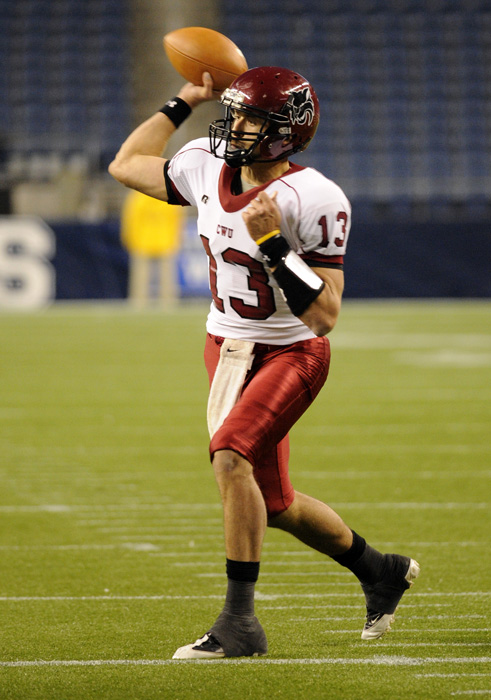 Central's Chris James goes high while teammate Jon Rogers goes low to tackle Western's Matt Clark…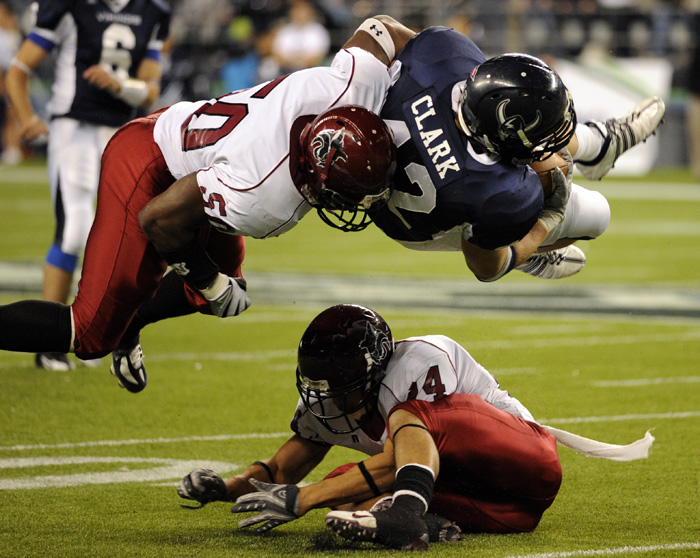 Jerome Morris runs…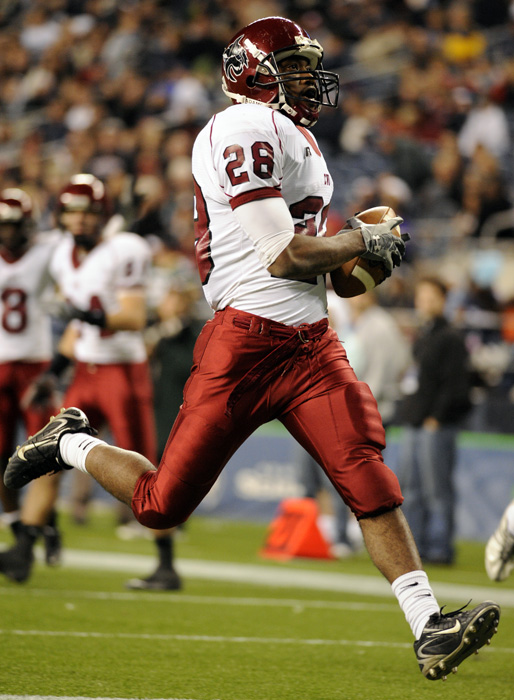 Jerome Morris scores!

Courtney Smith returns a kick for CWU…

my nephew, Johnny Spevak, makes a catch…

Taylor Breitzman, top, and Adam Bighill, bottom, take down Western running back Randall Eldridge…

Johnny Spevak, right, celebrates teammate Jerome Morris' touchdown…

one of Johnny's 13 catches…

…which led to his second touchdown of the night…